The Rijksmuseum (National Museum in English) is the city's most-visited museum with two million visitors per year. It houses the largest collection of Dutch Golden Age artwork.  
Designed by Pierre Cuypers in 1885, the same architect who created the Central Station, was severely criticized for its embellished exterior and its neo-Gothic roof.
Collection
The museum has thousands of works of art on display. For us, the following three stand out the most:
The Night Watch: Considered Rembrandt's best painting, it is also thought that the artist lost a lot of popularity after completing it, although this has never been proven. This extremely large canvas, painted between 1640 and 1642, offers a unique vision of the Militia Company.
The Milkmaid: Johannes Vermeer's painting of a servant pouring milk into a bowl is extremely realist.
 The Merry Drinker: This painting by Frans Hals transmits optimism and was created between 1627 and 1628.
Essential
The Rijksmuseum and the Van Gogh Museum are two of the most popular museums in Amsterdam. If you enjoy visiting art museums, then these two institutions are a must. You can buy tickets for the Rijksmuseum clicking here, or for both clicking here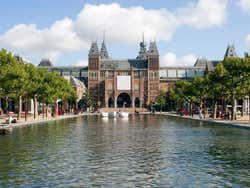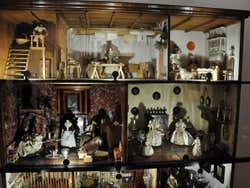 Schedule
Every day from 9am - 5pm
The museum opens on Christmas day, Boxing day and New Year's day. 
Transport
Trams: Rijksmuseum or Museumplein tram stops, trams: 2, 16, 5