Located in an old orphanage, Amsterdam Museum is an engaging museum with a fascinating collection of paintings and other objects that explain how the capital of the Netherlands has developed since its foundation.  
Established in 1975, Amsterdam Museum houses a striking exhibition about the history of the city. Visitors will learn about the origins of Amsterdam and how it has developed into one of the most cosmopolitan cities in Europe.
The permanent collection includes historic paintings, drawings and maps of Amsterdam. There are also miniatures explaining how the construction of houses in Amsterdam evolved during the twentieth century. It also includes an interesting exhibition about the decrease of infant mortality over the past years.
The exhibition is displayed in twenty rooms on three different floors. The rooms are divided by era, so visitors can understand how the city has evolved little by little.
Is it worthwhile?
The Amsterdam Museum is an important tourist attraction for all those who wish to discover a little more about this fascinating city and its history, which was founded as a small fishing village and has become one of the most thriving cities in Europe.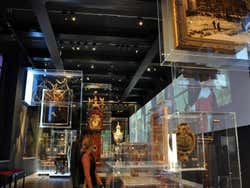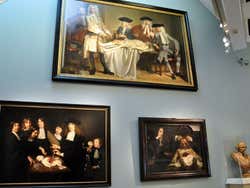 Schedule
Every day: 10am to 5pm. 
Closed: 25 December and 27 April. 
Price
Adults: € 15 (US$ 16.20)
Youth (aged 0 -17): free admission. 
Student card: € 12.50 (US$ 13.50)
Transport
Tram: Spui, lines 1, 2 and 5; Rokin, lines 4, 9, 14, 16, 24 and 25.