The Dutch Resistance Museum is dedicated to the five years the Netherlands was occupied by Nazi Germany during World War II. It is a very interactive museum which is very well decorated.
Holland during WWII
The permanent exhibition of the Dutch Resistance Museum (Verzetsmuseum in Dutch) begins with the air bombing of Rotterdam (Rotterdam Blitz) by the German troops in 1940. The exhibition then details the most important events of the following five years in an interesting and entertaining way, with objects, photos, and letters written during those years.
The museum also includes interesting explications on the items used by the Dutch spies and how the clandestine newspapers were published and distributed.
Very informative
Although it isn't one of the main museums in Amsterdam, the Dutch Resistance Museum is very well documented and exposes interesting material which will give visitors an idea of how the day to day life was during the German invasion. If you're a history fan, you'll love it!
The entrance fee also includes a good audio guide in English and other languages to make the most of the visit.
The museum has so many documents that if you want to listen to all the explanations, you'll have to spend several hours here. Otherwise, you can visit it in about an hour.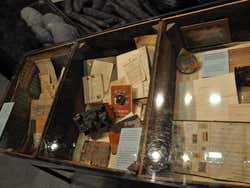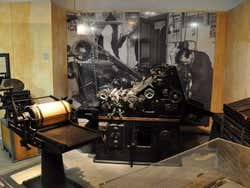 Schedule
Monday to Friday: 10am - 5pm.
Saturday to Sunday: 11am - 5pm. 
Price
Adults: € 14 (US$ 15.10)
Students and children between 7 and 16 years old: € 7.50 (US$ 8.10)
Children under 6 years old: free admission 
I Amsterdam City Card: free admission
Transport
Tram: Plantage Kerklaan, lines 9 and 14.